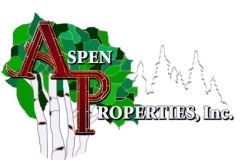 What makes me different?
In a word, tenacity. Tenacity is a noun describing a person who is determined, relentless, and doesn't give up when pursuing a goal. I am that agent. Obstacles always arise during a real estate transaction and you want an agent who will not give up. I will pursue every option when a challenge presents itself. I am a creative, forward thinking individual, with the experience to handle things as they happen and not give up until every option has been explored.
It takes a lot of stubborn determination to get things done in a real estate transaction. Lenders, appraisals, home inspectors, even sellers and buyers themselves, can get in the way of a smooth transaction. The key is finding an agent who can smooth over difficulties and facilitate a transaction to keep things moving forward to the closing table.
Understanding the process, handling the necessary documents, keeping to the time frames spelled out in those documents, and the determination to get things done are crucial in a Real Estate Transaction. Educating clients up front so they know what to expect during the buying/selling process are vital to a successful transaction. I have the experience you need to cover those bases.
Tenacity, Organizational skills, knowledge, and experience, are the qualities you need to look for in a Real Estate agent. Technical skills and marketing ability help attract attention, but it is the "boots on the ground" experience that makes the difference between success and disappointment.
As your agent, my job is help you expose your home to the largest number of buyers, or to help you find the home you are looking for at the right price and conditions to fit your needs. Getting you from listing to closing with as few difficulties as possible is my prime objective. A Real Estate transaction is not easy, but it isn't difficult, with the right agent in your corner. I am that agent. My tag line says it all, and I am ready to help you achieve your Real Estate goals and objectives. Call me today.
Sandra Paulow, Assoc
Associate Broker, GRI, SFR, REALTOR®
From "Sign Up" to "Sign Down"
EXPERIENCE makes the Difference!
SUCCESS WITH SANDRA!