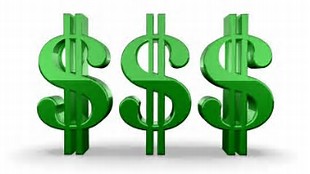 Price is always a Factor when selling.
One of the most challenging aspects of being a Real Estate Agent is a frustrated seller who cannot understand why some homes in their area have sold and theirs has not. The answer is usually pretty simple, price. Price is always a factor, particularly in a very competitive marketplace. It is not a reflection on the home itself, but a reflection of market conditions that dictate why one home sells and another one does not.
As markets shift, and this can occur many times in one selling season, so do pricing strategies. Early in a selling season prices will generally be higher than they will be when that selling season begins to wane. As buyer traffic slows, one way to attract the attention of those buyers is to adjust the price to reflect the slower pattern. As frustrating and difficult as that is for sellers to understand, price is the one critical factor that will determine whether a home sells or not. If there are two homes in a community where all essential factors are basically the same, the lower priced property is likely to sell first. Then as that sale becomes a comparative property, it is going to affect the value of the others in the same community. Market conditions and closed sales drive values, not real estate agents.
Buying patterns vary from year to year also. What sold quickly in years past may linger on the market if the demand is not there. There is no way to predict market trends in any given year. If the demand is not there, a property is going to take longer to sell.
Sellers also need to keep in mind that markets are local. What may be happening in other areas may not carry over to their area. This is particularly true in the White Mountain market because second home markets are more unpredictable because there are few "move up", "move down" or "move across town" buyers. Second homes are a luxury, not a necessity, so the number of buyers in the market will vary from year to year as well.
I hope you find this article helpful if you are trying to sell and are not meeting with success. It is all about the market and if you would like to know more about the market in the White Mountains of Arizona area, call me. I am here to help.
Thank you for your consideration. I hope to hear from you soon.
Sandra Paulow, Associate Broker, GRI, REALTOR®
928.242.0300
From "Sign Up" to "Sign Down"
EXPERIENCE makes the Difference.
SUCCESS WITH SANDRA!