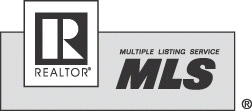 Hire a REALTOR®
Did you know that not all Real Estate Agents are REALTORS®? The term REALTOR® is a registered trademark that identifies a Real Estate Professional who is a member of the National Association of REALTORS®. Agents who belong to this organization agree to abide by a strict
Code of Ethics
. Below are the reasons why it pays to work with a REALTOR®.
You will have a local expert to guide you through the process. Buying or selling a home not an easy process. A REALTOR® can help you schedule the inspections, locate information about the property, connect you with a Title Company to do the Title Research, and handle the closing. All Real Estate is local, so having a local expert on your team will help you meet your objective of a successful sale and closing on your home.
As a local expert, your REALTOR® will provide you with the information necessary to make the transaction easier. The agent will provide you with community information, utility information, zoning, schools, and much more. They will help you see homes objectively and provide you with the information necessary to make an informed decision. Whether you are Selling or Buying, the experience is an emotional one. You need someone to help guide you to the right decision and guide you through the process.
Finding the right property. Searching online sites is good starting point. However, you may not be seeing everything available. Further some of the online portals are not always current or accurate. You need a local expert on your team to verify what you are seeing is correct. You will need help narrowing down your selections as well. Let me help you locate properties that are in the right location, at the right price, and the right terms and conditions for your individual situation.
Negotiating the Offer. There are many aspects to negotiating an offer. Negotiations include such things as financing terms, date of closing, choice of Title Company, the inclusion or exclusion of repairs, furnishings, or equipment. Coming to agreeable terms for both parties is all part of the negotiation process.
Marketing. When you are selling a property, marketing expertise is what you are looking for. Advertising may be part of the process, but it is only a small part. Marketing involves many venues. A strong online presence is vital. I utilize every source possible to expose your property to the greatest number of people. When you utilize the services of a REALTOR®, you also have the security of knowing that strangers will never be in your home unaccompanied. Participation in the local MLS assures you that anyone wanting to see your property will first be in touch with your REALTOR® to allow you time to prepare for the showing.
REALTORS® have done this before. Most people buy or sell a property just a few times in their lifetime. Even if you have done it before, the rule of law and the regulations about transferring property from one person to another are constantly changing. REALTORS® handle many transactions a year. They are required to keep abreast of the changes and requirements as part of their status as a Licensed Professional. In today's market, having a knowledgeable expert on your side is critical.
Buying and selling is an emotional experience. A home often symbolizes family, rest, security, and host of other life factors. It isn't just four walls and a roof. Home buying or selling can be an emotional undertaking. For most people, a home is the biggest financial commitment they will ever make. Having a concerned and caring, but objective third party in the process helps keep the focus on the goal while providing emotional support and guidance.
Adherence to the Code of Ethics assures you that your REALTOR® will be working in the best interest of the party they represent and they will do it honestly and ethically. Choosing
one REALTOR®
to represent your interests assures you that you will receive the Service you expect and deserve.
SANDRA PAULOW, Associate Broker, GRI, REALTOR® 928.242.0300

From "Sign Up" to "Sign Down" EXPERIENCE makes the Difference.

SUCCESS WITH SANDRA