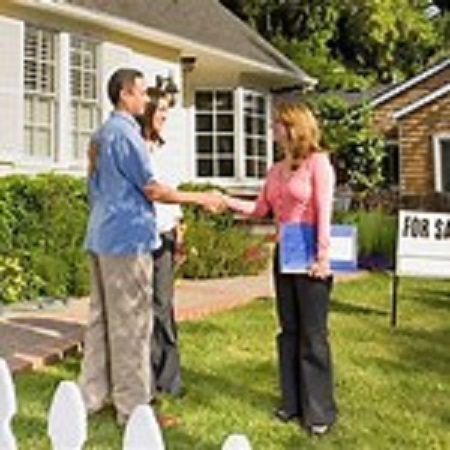 A word about Contingencies in the Current Market.
What is a contingency agreement? It is an agreement that makes the purchase of a home for sale contingent on something else happening before the sale can move forward. The most common contingency is on a buyer's home needing to sell and close before the purchase agreement can move forward.
In some markets, especially if the market is kind of slow, sellers may be inclined to accept a contingency to get their home in escrow. In the current market where there are far too few homes for sale for the buyer volume, it is unlikely that a contingency would be accepted.
Today's market is so hot that multiple offers are often received within hours of a listing hitting the market. In a multiple offer situation where bidding wars often result, a contingent contract is unlikely to be considered by the seller. There could be exceptions, for example: the seller is in no hurry to move or needs a long escrow period for some reason. In general, however, this is not likely to be the case. The seller is going to accept the offer with the highest and best terms. Usually a cash deal or if all the offers include financing, the one with the best pre-approval and the shortest closing time frame. Contingent buyers are left out of the mix.
What is a buyer to do? The buyer needs to focus on getting their existing home sold and in escrow with a solid closing date. Once the home is in escrow the seller may feel more comfortable accepting a contingent offer, particularly if the buyer needs are evident and the seller feels good about them. While the highest and best offer may appear to be the most likely to be accepted, sometimes sellers will feel a kinship with the buyer if they perceive that they need the home rather than want it. It does not always work, but it is a possibility.
Clearly the best course of action is to get the home sold and closed so a contingency is not needed. That can be a bit of a hardship when buyers need a home to move to. However, a short-term rental and short-term storage of personal property may be necessary. If the buyer of their home is not in a hurry to take possession, a lease back for a short period of time may be possible. Again, this is not always an available option, but can sometimes be a solution.
The bottom line here is that Contingency Contracts do not do well in a seller's market like we have today. The most qualified, ready, willing, and able buyer is likely to take the day.
Thanks for reading, until next time….
Sandra Paulow, Associate Broker, GRI, REALTOR®
928-242-0300
EXPERIENCE makes the Difference.
SUCCESS WITH SANDRA!