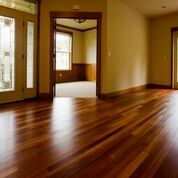 Buying in today's Market – Help for Home Buyers.
Whether you are a First Time Home buyer or you have purchased many properties in your lifetime, the buying process changes constantly. Lending guidelines are ever changing and finding the right lender is critical to the approval process and a timely closing. You need guidance and support to help negotiate and facilitate the transaction. It is easy to get distracted by the many details involved in a real estate transaction. My job is to help make the process as smooth as possible.
Most buyers start their search on the internet. As a starting point the online portals are an excellent tool. However, there is no substitute for an experienced real estate agent to help you narrow down your choices and assist you in identifying the right property, at the right price, at terms and conditions that fit your individual situation.
You need a seasoned professional who is familiar with the market, the neighborhoods, schools, & amenities, to help you find your perfect place. I can assist with finding the right lender, I can provide you with the lists of Home Inspectors who can help you determine the condition of the property, and I will guide you through the process of buying property in today's Real Estate market.

Buying is and exciting time but the process can be daunting, especially in a highly competitive market. What you need is an experienced agent on your team. I can provide that guidance, call me and let's get started.
SANDRA PAULOW, ASSOCIATE BROKER, GRI, REALTOR®
928-242-0300
EXPERIENCE makes the Difference.

SUCCESS WITH SANDRA!