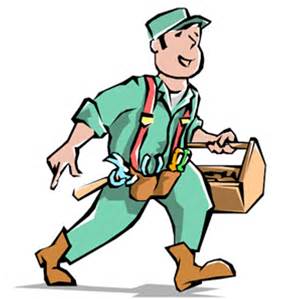 Repairs vs Improvements.
Do you know the difference?
Do you know the difference between a repair and an improvement? In Real Estate this is often an issue when the home inspection is complete. Inspectors are paid to find flaws in a home. They scour the home for any defects, potential defects, items that need repair and items that could use improvement. Often when the buyer receives a copy of the inspection report they go into panic mode. The home isn't perfect so the seller must fix everything on the report, right?
The answer to that question is no. The report is meant to provide the buyer with an evaluation of the overall condition of the property. A defect is something that doesn't work, is not working correctly, or presents a hazard of some kind.
If this is the case, certainly the item(s) should be addressed with the seller. Very likely the seller was unaware of the issue(s) and will be agreeable to having them corrected.
Often the inspector will list items on the report that are suggested improvements. They are not defective, because they are functioning as intended, do not present a hazard, so they are not items that require repair. They are simply items that the buyer might want to consider improving at some point in the future. While an item may be listed as not to current building code, there is no requirement in the Arizona Residential Purchase Contract for a home to meet today's code requirements to be sold. If it met code at the time the home was constructed and does not present any kind of hazard, there is no need for correction.
Other items that may be pointed out that are the age of the appliances, the approximate age of a roof, cosmetic items like paint or carpet. These items are not repair items, they are simply items the inspector points out that the buyer may want to investigate further or improve or change at some time in the future.
No home is perfect. Even new homes can have issues. The inspector is paid to find and point out items of concern whether defective or an improvement. It is important to know the difference. It is important to note that in Arizona homes are sold in "Present Physical Condition" and the seller is not obligated to complete any repairs. They have the option to say yes, no, or fix some items and not others. It is then the buyer's option to decide of the seller's response is acceptable.
Be reasonable in your expectations and everyone will come out a winner in the end. Have questions about real estate or looking to buy or sell, call me. I am here to assist you in any way I can.
Thank you for reading, until next time…..
Sandra Paulow, Associate Broker, GRI, REALTOR®
928.242.0300
EXPERIENCE makes the Difference.
SUCCESS WITH SANDRA!