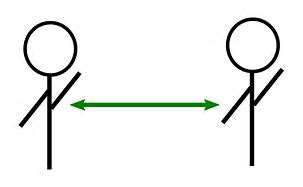 Coping with Covid-19
As we all shelter in place and are probably getting stir crazy, we need to remember that this too shall pass. It may not seem like it right now but by doing as we are asked, staying home and exercising Social Distancing, we are helping to stop the spread of this awful virus. It is easy to give in to panic when we are bombarded daily with the sensationalist media going on and on about this. Personally I have opted to stop watching the news and have turned off any briefings because I find it just upsets me and makes me feel terribly helpless. As a widow being confined at home with only my kitty for company, I can get upset enough without help. I have found comfort in calling friends and former clients just to check on them and see how they are doing. I am not trying to sell them anything or generate listings, I just want people to know I care and if I can help in any way I am available to do so.
For Real Estate Professionals this is especially hard because we are used to being active, being out listing and showing properties. Many of us are feeling the pinch financially, just like small businesses are, and this creates another level of stress. People are cancelling listings and showing appointments out of fear, and frankly I cannot blame them for those actions. This is a frightening time and this virus is dangerous so better to hold off for now until this crisis is behind us. I only pray it isn't too long lived.
So how can we cope? Tackle some home project you have been putting off. Maybe clean out the closets, clean the garage and get things together for a summer yard sale. If you are talented with a sewing machine, make some masks to deliver to Hospitals and Nursing Homes. (Now I wish I had been more attentive when my Mom tried to get me interested in sewing.) If you have an elderly neighbor, check in on them to find out if you can pick up something for them at the grocery store. This is a tough time for all of us but use your creativity to think of activities to keep your mind off the crisis. If we all do as we are asked and slow the spread, hopefully it will fade more quickly. As for me, I'm just praying for warmer weather because my projects are outside and it is still too cold to tackle them. I am keeping busy planning for my business in the upcoming season. I am taking a walk when I can, reading lots of books that I don't usually have time for, and in general keeping busy. I know this too will pass, we just have to accept that it is something that has to run its course and then life will return to some semblance of normalcy.
Keep the faith all, we will all get through this together.
Thanks for reading, until next time……
Sandra Paulow, Associate Broker, GRI, REALTOR®
928.242.0300
EXPERIENCE makes the Difference.
SUCCESS WITH SANDRA!