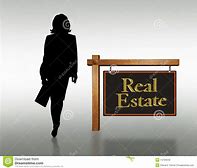 Are you still thinking of selling your home?
Tips for Sellers.
Are considering selling this year? The time is certainly right to do so. The inventory of homes available for sale is still lagging behind buyer demand. This is particularly true for homes that would work well for First Time Home buyers or those who wish to downsize. Overall in the White Mountain market, higher priced homes are more plentiful than affordable options, but there are still far fewer homes on the market than is usual. Buyer traffic remains strong, but they are frustrated because of their lack of choices.
Here are a few pointers if you are thinking about selling your home:
You might consider having a pre-sale home inspection to determine what issues may be hiding that need to be addressed and are likely to show up on a buyer inspection report.

Getting those issues resolved ahead of time will save a lot of post-contract disputes. There are likely things you were not even aware of and addressing them ahead of time makes that home inspection process so much easier.

Clean and organize.

If you are planning to move anyway, start cleaning out and cleaning up now.

Clean out the closets, cupboards, and the garage.

Organize your personal items in a neat and orderly way so the home appears to be owned by someone who truly takes pride in their home.

Closets especially can make a big impression if they are neat and well organized.

Then hire a professional to come clean the house from top to bottom including washing the windows.

Nothing makes a better impression than a spotlessly clean home.
If you know there are big ticket items like the appliances, furnace, AC units, or roof that will need to be replaced soon, get some estimates now.

That way a buyer will know what they are looking at in terms of repair costs fairly soon after buying the home.

It helps the buyer determine if the home will still be affordable to them after closing.
Do you have books and manuals for items in your home?

Are any of the big ticket items still under warranty?

Find those books and warranties now and put them in an easily accessible spot.

Buyers like to have that information and it may not be a bad idea to see if those warranties are transferable to the new owner.

How does the exterior of your home look?

Step out in to the street and look at your home like you have never seen it before.

What do you see?

Does the landscaping need attention?

Does the front door need sprucing up? Are the windows sparkling in the sun?

Curb appeal is very important because it is the first impression your potential buyer has of the home.

If it could use some attention, get it done now.

Those first impressions are often the trigger to buy.
The market is strong and homes are needed in the marketplace. If you are thinking about selling, think no longer. Get that home listed because there is a buyer out there just waiting for your home to hit the market. Want to discuss this further, call me at 928.242.0300.
Sandra Paulow, Associate Broker, GRI, REALTOR®
EXPERIENCE makes the
Difference.
SUCCESS WITH SANDRA!