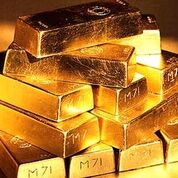 Everyone lives in a Million Dollar home.
We all view our homes as the best one in the neighborhood. Of course we do, we all live in million dollar homes. It is ours, it is our "castle", our home, and it represents hard work and years of life spent in that space. All those times are precious to us, but to a buyer they are not relevant.
When it comes time to sell a home one of the hardest things to do is set aside all those memories and personal attachments to the home and look at is objectively. This is not easy but when it is time to sell, we need to start looking at the home the way a buyer will look at it. There is no doubt the every corner of every room holds a memory whether it is good or bad. However, when a buyer looks at your home they are not going to see those memories or care about them.
Buyers are going to be looking at the home to see if it will fit their lifestyle and needs. Are the room configurations right? Is it acceptable in its present condition or will they need to make major changes to make it work for them? They look at what might need to be done to make it fit with their expectations and their needs. They will be looking at the kitchen, the baths, the flooring, the condition of the paint, the condition of the yard to determine if the price works in light of what work might or might not be needed.
Sellers need to understand that a potential buyer is looking at the home from another perspective. How does the home compare to other similar homes in terms of price, condition, and location? Is the home priced according to comparative properties in the market place? Pricing your home for sale needs to be based on current market conditions, effective age, condition, and how it truly compares to other similar homes.
To facilitate a timely sale of a home, a seller needs to pack up those million dollar memories right along with their possessions. Those memories can be transported to a new location. Remember that what you are selling is four walls and a roof. Don't make selling your home personal. Be practical because that is how the buyer is going to see your home. No matter how much you love the home and the life you had in the home, the buyer is only looking at three things, condition, location, and price. These factors are what are important to the buyer. If something seems out of balance to them, they will likely move on to a different property. It isn't personal, it is practical.
Enjoy your million dollar memories but remember not to attach them to the four walls and the roof where they were created. Price it right and it will sell.
Thanks for reading, until next time…..
Sandra Paulow, Associate Broker, GRI, REALTOR®
928.242.0300
EXPERIENCE makes the Difference.
SUCCESS WITH SANDRA!