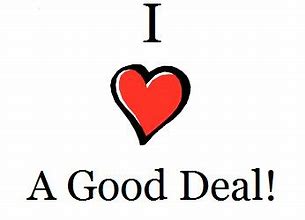 Everyone wants a Deal but….
Everyone who has ever searched for a home, whether it is their first or last home, wants to find a good deal. Who can blame them? Buying a home is one of the largest purchases most people will ever make. The reality in a low inventory market is that homes have higher price tags. Anything that surfaces that is lower than the average in a given neighborhood is gone, usually before it will ever show up on a property search.
Currently there are more buyers looking than there are homes available. What this means is that if an agent gets a new listing that is appealing and priced reasonably, it is likely going to be sold by the listing agent or someone in their office before the public ever sees it. Is it fair? Maybe not, but it is the reality of a low inventory high demand market. Agents hold their listings for the longest time possible without putting them in the MLS hoping they or someone in their office has a buyer. Often the first time a listing appears it is already pending.
As a buyer, your best course of action is to make sure you have an agent working for you as your buyer's agent. They can call around to see who has a listing that might meet your needs. Agents are required under the Code of Ethics to share that information and your agent may be able to locate a property that is not readily visible by simply asking other agents what they may have available that is not in the MLS yet.
My specialty is Buyer's Representation, so if you are looking for a home in the White Mountains of Arizona, call me. Let me help you find that home you have been seeking that hasn't become public yet.
Thanks for reading, until next time……
Sandra Paulow, Associate Broker, GRI, REALTOR®
928.242.0300
EXPERIENCE makes theDifference.
SUCCESS WITH SANDRA!