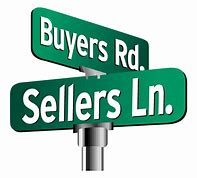 Ready to Buy?
Be ready to Move!
If you are still in search of the perfect home you need to be prepared to make a decision quickly and move. With the inventory shortage an ongoing issue in most markets, particularly in the lower to mid-range priced homes, you need to have your pre-qualification in place and be ready to make a decision quickly.
Case in point; the last two sales I have made were written and executed within 24 hours of the property hitting the MLS. Even then there were several other showings already scheduled by the time my clients and I looked at the home. We quite literally ran from the showing to the office to write up the offer and get it presented so at least we were first in line. Fortunately we were successful but one almost lost the home because they took too long to sign a minor counter offer. The agent called me to tell me that there had been five other showings and a couple of the agents were ready to write an offer on the property.
In a tight market there is no time to ponder or "think it over" as many buyers like to do. That pondering could cost you the home you want. Keep in mind that there are many agents in every market and every one of those agents probably have a buyer or two they are working with who are looking for the same property you are. There is no time to wait to talk to your lender the next day or take time to make a decision. That may seems scary to you as a buyer but it is the reality of the current market conditions. Multiple offers are not uncommon and unless you want to get in to a bidding war for a home you need to be ready to move forward quickly when you find the home you want.
With the summer season beginning to wane, activity may slow down some. However if experience has taught me anything, it is that many potential buyers may wait until late in the season or even in to fall or early winter to look for the simple reason that prices may be better and competition less.
If you are still thinking of buying a home this year, you need to get started with your search right away. It may take a while to find the right home at the right price, and once you do you need to be ready to move on it quickly. If I can assist you in your White Mountains of Arizona search, call me. I am here year around and ready to help you find your next home.
Thank you for reading, until next time….
Sandra Paulow, Associate Broker, GRI, REALTOR®
928.242.0300
From "Sign Up" to "Sign Down"
EXPERIENCE makes the Difference.
SUCCESS WITH SANDRA!