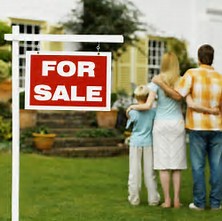 You need me!
EXPERIENCE makes the Difference.
The search has begun. The time has come for you to find a home to purchase in the White Mountains. The only issue is, you can't find anything that fits your needs that is not already sold. Unfortunately in a Seller's Market, that is the reality. Every agent has a buyer or two looking for the same thing you are. They may ask their seller to withhold that listing from the MLS for a period of time so they or someone in their office has an opportunity to sell it first.
Watching online portals like the big "Z" or "RDC" are good starting points, but when you are ready to get serious about your search, you need an agent to assist you. We see things first. We are not afraid to call around and ask agents of they have or anticipate having a listing that might meet your needs. Our information is the most current and it sometimes takes a while for those online portals to catch up. You may see something today that looks perfect and it is already in escrow. This creates confusion and frustration. You may feel that you are being excluded or denied the opportunity to look at that home. The truth is, that is sometimes the case. If an agent has asked their seller for an MLS waiver, that listing may never show up on the MLS until it is sold. It is business. I know that sounds cold but it is a fact of the Real Estate Business when inventory is in short supply and buyer traffic is heavy.
The inventory crisis has eased some in recent months. That may help searchers in the coming months. With a short supply of homes though, sellers are looking for top dollar on their homes and that increases competition. You need to be sure you have a pre-approval in place, or proof of funds if you are paying cash, when you submit that offer. High competition means that the sellers are looking closely at the terms on any offer and will choose the best one because multiple offers are not unusual in this kind of market.
If you are ready to start looking at homes, call me. With over 20 years of experience in Real Estate I can help you locate the home you want and get that offer on the table in a timely manner so it increases your opportunity to buy the home you want. If you are unfamiliar with how real estate works in Arizona, click here, https://www.aaronline.com/manage-risk/buyer-advisory-3/. This is the Arizona Buyer's Advisory link and will help you understand the process of buying in Arizona. It may be different than what you are accustomed to if you are relocating from another state. It is a helpful document for First Time Buyers as well. It explains the process and what will be expected once your offer is accepted.Need more help, call me today. 928-242-0300.
Sandra Paulow, Associate Broker, GRI, REALTOR®
928-242-0300