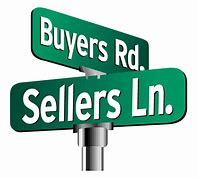 The Market is hopping. Where are the listings?
Things have really taken off this Spring. Buyers are out in force looking for homes to buy. Where are the listings?
Our inventory is about the lowest I have ever seen it and buyers are so frustrated with the lack of properties for sale. They watch and wait, as do I as a Real Estate Professional, looking for the listing that is going to fit my buyer's needs. Every day is another day of disappointment for all of us because there are few new listings and those that do surface are often overpriced. It is certainly reminiscent of the mid-2000's market.
With the lack of inventory sellers feel they can maximize their profits by listing high. While I can't fault the sellers for capitalizing on their sales, the buyers are far more reluctant to pay those prices than they were 12 years ago. They have long memories and sellers may find that while their home may be in demand, the buyers are not willing to overpay for the property. They will wait and watch for those price reductions to come later in the season and in the meantime the seller's property linger on the market.
If I were thinking about selling this year, I would list now and price it right from the start. That house will sell quickly, very quickly, often within hours or perhaps days of the property hitting the market. Multiple offers on correctly priced properties are not uncommon. That seller may ultimately sell higher than the listed price anyway. Doesn't it make sense to price it right and drive up the price through multiple offers than to price to high and get no activity?
Listings are in demand and if you want to sell this year, now is the time to list the home for sale. If you do, you should be prepared to move quickly. Starting to pack away unnecessary items right away should be in the action plan. The home is likely to sell fast and scrambling to move out after the sale is never pleasant.
In a second home market like the White Mountains, this is especially important. That buyer is going to want possession of the home as quickly as possible because the summer heat is just around the corner. They will want to be in and settled before those one hundred+ degree days hit.
If you want to sell, call an agent today. I would be happy to help you get the home on the market and help you any way I can. Don't lose out when the market is hot, list today.
Thank you for reading, until next time…..
Sandra Paulow, Associate Broker, GRI, REALTOR®
928.242.0300
EXPERIENCE makes the Difference.
SUCCESS WITH SANDRA!