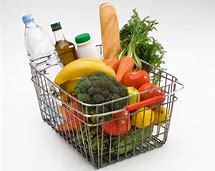 Gas and Groceries is all you get!
Hurray, you finally found the house you want to buy. You made your offer and it was accepted and now you are in escrow. Next comes your Home Inspections, and later your appraisal. All is going well, or so you think.
Do you remember when your agent told you that once you go in to escrow all you are to buy is gas and groceries until after closing? Well, you really should have listened because your lender just called and said your credit score dropped ten points and you no longer qualify for your loan.
I know this sounds harsh, but it really is the truth. Once you go in to escrow for the purchase of a piece of Real Estate, you really should not purchase anything except gas or groceries without first discussing it with our lender. Don't move funds from one account to another. Don't deposit cash in any account without being able to document the source. Under no circumstances should you purchase anything on credit. Don't pay off outstanding debt without consulting your lender. All of these can cause your credit score to drop and jeopardize your financing.
Today's lending standards are very tight and any change in your credit score can put your loan approval in jeopardy. We all know you need to buy a new refrigerator, perhaps a washer and dryer, and maybe even new furniture for your new home. Just don't do it now. Wait until after closing to do these things. Any expenditures or changes in your bank balance or credit balances will need to be documented and available to your lender.
My point here is to be very careful what you do once you have your home purchase in escrow. Any financial changes can affect your loan approval. Always discuss any issues with your lender, they can advise you on how best to handle the situation. If something happened that couldn't be helped, an emergency of some kind that required unexpected spending, let you lender know right away what happened and why. They are there to help you keep things moving forward and get you from offer to closing with the least amount of difficulty.
Need help with finding the right home at the right price? Call me, I specialize in buyer's representation.
Thanks for reading, until next time…….
Sandra Paulow, Associate Broker, GRI, REALTOR®
928.242.0300
From Contract to Closing,
EXPERIENCE makes the Difference.
SUCCESS WITH SANDRA!