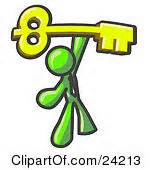 Use a Local Agent for the best Service!
When you are ready to choose a Real Estate Agent to help you sell or buy a property, how do you choose? Do you go with the Big Brand because you are familiar with the name or do you choose a strong local brokerage and a local agent to help you with your sale or purchase?
As a long time agent I have had experience with both the Big Brand companies and smaller local brokerages. I prefer the small, local office. The friendlier environment and attention to personalized service is what this business is about. The company name on the sign is not nearly as important as the service the agent and the brokerage can provide their clients. Localized service and expertise benefits everyone involved in a transaction.
Using a local resident agent assures you that the agent is familiar with the area and issues that could be problematic in the area. Every area is unique and may have challenges that a non-local would not be aware of. When you are making one of the largest financial decisions of your life, wouldn't you want to be sure that the agent representing your interests is familiar with those local concerns? Local expertise is very important when you are listing or buying property.
I have lived and worked in the White Mountain area since 2003 and I am familiar with the area and issues that may be of concern in the area. If you are ready to list or buy in Pinetop, call me. I will provide you with guidance and help you achieve your real estate objectives.
EXPERIENCE makes the Difference!
SUCCESS WITH SANDRA!
Sandra Paulow, Associate Broker, GRI, REALTOR®
928.242.0300