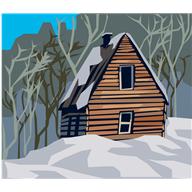 Condition vs Value.
These two factors affect the marketability.
Condition vs value refers to the marketability of a home. It is important to understand that price is everything when selling a home. Markets can shift quickly and so do prices. What may have been true a month ago may not hold true today. It doesn't matter what a seller feels they need to net from the sale. It doesn't matter how much they love the home or even improvements they may have made to the home. The only thing that matters is how a potential buyer sees the home and what they are willing to pay for it.
Now let's address condition vs price. "Condition" can be many things. It could be the physical condition of the house, the neighborhood, or the location. If a house has not been upgraded and has a dated décor, that is a condition. If the inside of the home is very nice but it needs exterior maintenance or a new roof, that is a condition. Location can also be a condition. Perhaps the home backs a busy road or is located near a noisy business. Maybe it is in an older neighborhood that has deteriorated over time. Location is one condition that cannot be overcome by a seller but it does affect value. When selling, either you raise the condition or lower the price. If the condition is something that cannot be overcome, the only option is to lower the price.
Today's consumers are very savvy. There is so much information available online, that potential buyers have access to a great deal of information about a home. They can view comparative sales, street and aerial views of the home, neighborhood shots, proximity to roads, businesses, and schools. They can view school ratings, crime statistics, and tax records. They can find out what a seller paid for the home, how long the seller has lived in the home, and how much is owed on the mortgage. All these factors contribute to the condition vs price scenario and whether it sparks enough interest in a buyer for them to want to take a closer look.
When you are ready to sell your home, keep in mind that an agent's job is not to sell the home, but to expose the home to the greatest number of buyers through marketing, promotion, & advertising. The agent can help you prepare the home so it sparks interest in a buyer or an agent who may have a buyer for your home. The primary objective is to price it right, keep it priced right as market conditions shift, and promote it to the largest audience possible. There is no magic in selling a home, only a lot of hard work on everyone's part. At the end of the day, if a home is priced right, there is a buyer out there somewhere who will find the home to be a perfect fit.
If you are thinking about selling, currently the buyer demand exceeds the number of homes listed. There are buyers out there ready to move forward with the purchase of a home while interest rates are still favorable. Listings sold quickly last year and the current inventory of homes in our area is very low. All my listings sold last year and I do need listings before the Spring buying frenzy begins. For an honest, straight forward conversation about your home, call me. I can help you determine if now is the right time for you to sell and together what we can do to make that happen.
Thanks for reading, until next time…..!
Sandra Paulow, Associate Broker, GRI, REALTOR®
928.242.0300
EXPERIENCE makes the Difference.
SUCCESS WITH SANDRA!