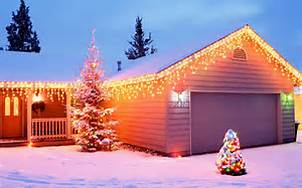 The Positive Side of Selling Off Season!
Did you know that contrary to popular perceptions, buyers buy homes all year long? It is true, and the Holiday Season can be an especially good time to sell your home. The colder months offer a distinct advantage too because there are fewer homes on the market. With fewer homes available this increases the likelihood of the home being shown more frequently thus generating an offer more quickly. The inventory of homes is exceptionally low this year because of a brisk fall buying season. There is also the fact that many people who are only here part-time take their homes off the market for the winter months so they do not have to keep them heated or the driveways cleared of snow. Now could be the perfect time to sell.
Below are a few reasons the cold months and the Holiday Season could be the perfect time to sell.
Off season or Holiday sales mean potential buyers have more time to look at property.

We often see people from the warmer climates visiting the White Mountains in the winter to enjoy the season. They come to ski, sled, snow shoe, or just play in the snow. While they are visiting they often decide to look at homes in anticipation of having their own mountain retreat for their next visit or to escape the summer heat. The last few winters have been quite busy with home shoppers.

Buyers looking off season are usually serious buyers.

They may want to capitalize on income tax deductions, mortgage loan fees, pre-paid interest, or prorated property taxes before years end.

The glitter and sparkle of Holiday Decorations and Lights add to that feeling of being at home.

A cozy fire in the fireplace and a home all decked out in Holiday Glory brings out the feeling of nostalgia and makes people want to curl up by the fire with a good book or watch a movie.

Decreased demand on Lenders, Appraisers, and Home Inspectors, may help your closing go more smoothly and quickly.

If your home is not available at this time of year you decrease your odds of selling and finding that perfect buyer for your home.

Typically corporate transfers occur in January.

Although transfers are not common here in the White Mountains they do happen and many times there are incentives offered that may bring a better price than the typical seasonal buyer who is looking for the best deal.

By offering your home for sale now during the off season months you may increase your chances of a quick sale and a good price. You may have more traffic due to less competition and find an offer has better terms and conditions than during the peak buying season during warmer months.
Thinking about selling? Call me and let's discuss possibilities for you. Off Season does not equal less opportunity to sell, it actually increases the odds. Call today.
Sandra Paulow, Associate Broker, GRI, REALTOR®
928.242.0300
EXPERIENCE makes the Difference.
SUCCESS WITH SANDRA!