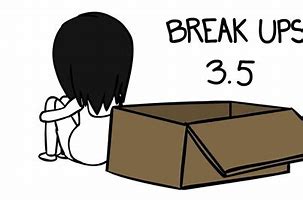 Breaking up is Hard to Do!
When you are ready to sell your home, this can sometimes be the hardest part of the process. We have a lot of ourselves wrapped up in our homes. Those four walls and roof contain our memories of good times and bad, of family gatherings, and the place we return to every day to escape from the trials and tribulations of life outside those doors. In short, we wrap ourselves in the security of the neat little package called home. For many, those memories are priceless and when it comes time to sell, it is hard to separate the building from those memories. It is not uncommon for people who are ready to sell, to want to be compensated for leaving a part of their lives behind. I know, that sounds strange, but the fact is, it is more common than you might think.
That is where my post title has meaning. It all relates to the real emotions that are wrapped up on our homes and sometimes make it difficult to be objective when it is time to sell. As difficult as it can be, sellers need to take a step back and look at the home objectively and see it the way a buyer is going to see it. A buyer is not going to see the memories or the love the seller has for the property. They will be looking at it from the perspective of whether the price fits their budget, and whether it fits their lifestyle and will work as a starting point for building their own book of memories.
When a seller chooses an agent to represent them, the suggestions they make are from a market perspective. They can't see or feel all you feel about your home. They are looking at it from a sales perspective and what it is going to take to find a buyer for the home. Pricing recommendations need to be viewed from that perspective. Pricing according to market conditions is vital to the success of a sale. Staging suggestions or ideas for ways to improve the property are not intended as a criticism but rather a way to improve the marketability of the home.
It all comes down to one thing; do you want to sell the home? If you need to move or just have made the decision it is time to move, it is necessary to separate the emotions from the process. Selling a home is not easy. In fact it is hard work, not only for the agent but for the seller as well. It is inconvenient keeping the home in "show ready" condition all the time. However, if the process results in a sale and a seller can move on in the direction they want to go, the objective has been met. When you start packing, pack up the emotions and memories in the boxes with your memorabilia and keep them safe for a later time when you can take them back out and remember them fondly. That way you are ready to do what it is necessary to achieve your final objective, a successful sale & closing on the home.
Thanks for reading, until next time….
Sandra Paulow, Associate Broker, GRI, REALTOR®
928.242.0300
EXPERIENCE makes the Difference.
SUCCESS WITH SANDRA!