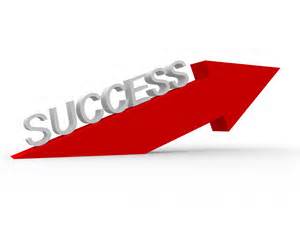 EXPERIENCE Makes the Difference.
That is my tag line and it is eminently true when you are involved in a Real Estate transaction. While the process of buying or selling a piece of property seems like it would be an easy thing to do, those who choose not to utilize the services of an experienced professional assume a huge risk. They do not have the protection of the Rules and Statutes that Licensed Real Estate Professionals bring to the table. They miss out on protections provided by the State Forms that are used in a transaction.
Certainly it may seem like all those time lines and requirements provided in a Real Estate Contract are inconvenient, but they are designed to protect you, the consumer, from potential problems down the road. For example: you may avoid having to fill out a Disclosure Form and provide your buyer with information about the property but what happens a month or two down the road when your buyer discovers you didn't tell them about the plumbing issues or that electrical fault and they have a major property damage of some kind? I can tell you what will happen, you will be sued by that individual and find yourself facing a judge and possibly a jury over your failure to disclose a known defect in your property.
When you are buying or selling property you need representation. The prettiest face or the fanciest website is not a testament to the experience of an agent. You need an agent with time on the job to help you foresee and overcome the challenges that surface during a real estate transaction. There are many potential pitfalls that can derail a transaction and you need someone with the knowledge to see those challenges coming and provide solutions rather than panic and allow the transaction to fail. Every transaction is different but an experienced agent is likely to have encountered a similar challenge previously and be able to help find a solution that is satisfactory to both parties and keep the transaction from derailing.
I have the experience you need. With over twenty years in the Real Estate Business there are few challenges I have not faced for my clients. Whether you are buying or selling, you need someone in your court to direct the transaction in such a way that everyone comes out a winner. The buyers get the home they want. The seller gets to move on with their life. Ideally everyone walks away satisfied with the outcome of the transaction.
Need help? Call me at 928.242.0300. I am here to help you get from contract to closing so everyone comes out a winner.
Thanks for reading, until next time…..
Sandra Paulow, Associate Broker, GRI, REALTOR®
928.242.0300
EXPERIENCE makes the Difference.
SUCCESS WITH SANDRA!