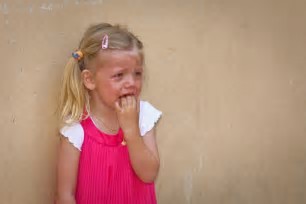 Tell them "NO!"
In a hot market like we are seeing these days it is no unusual for homes to sell very quickly. One of my clients recently experienced this first hand. They have been receiving listing information from me for quite a long time. They are finally on board to get their pre-qualification completed and started driving around looking at the homes they had seen on my emails.
One surfaced last week that was a good fit for them. They immediately sent in their paperwork to the lender to get the pre-qualification process started and called me to let me know they loved the house. They hadn't seen the inside of it yet but it was in a great location, had what they needed in terms of land, etc. Sadly, it was sold within two days. I got a panicked email from my client asking me to tell them "NO!" they couldn't sell the house because they wanted it. I politely explained that I could not do that. First of all it wasn't my listing, and second, once a house goes pending unless it falls out of escrow for some reason, it was gone.
My client was very disappointed as you might expect. While our inventory is not as low as it is in some places, certain homes in certain price ranges are still pretty scarce. This is particularly true in the more affordable homes and because of this they move very quickly. Unless the home is totally trashed, anything in that price range is generally gone in days or at the longest a couple of weeks.
The lesson here is if you are ready to buy a home and you are looking for a particular price range, you need to be ready to move on it. You need to your pre-qualification in place and be ready to commit or someone else will get there first. It is very disappointing to have the home you want go to someone else because you were not prepared to move quickly and get your offer submitted to the seller. In this case, the buyer lost out on the home they really wanted because someone else got there first.
You need to be prepared in a hot market and be ready to get your offer submitted quickly. As a buyer's agent my job is to provide you with the information and be ready to assist you in the transaction when the right home comes along. You don't want this to happen to you. Be prepared, move quickly, and let me help you find the home you want. Time is of the essence, don't be the one who says "Tell them NO!".
Thanks for reading, until next time……
Sandra Paulow, Associate Broker, GRI, REALTOR®
928.242.0300
From "Sign Up" to "Sign Down"
EXPERIENCE makes the Difference.
SUCCESS WITH SANDRA!