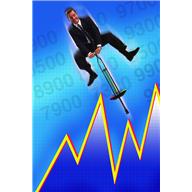 Why you need an agent when buying a home.
Whether you are a First Time Buyer or an Experienced Buyer, you need an agent as a guide. Many potential buyers are unfamiliar with the home buying process and in a sense get the cart before the horse. Often they start by getting online to one of the home search portals and start choosing their favorites. While this is fun, until they know the areas and more importantly, what they can comfortably afford can create unrealistic expectations.
The first step is arranging financing. Unless the buyer is paying cash and the cost is not as important as finding the perfect home, buyers need to arrange financing. Not only does this provide the buyer with a guideline for finding the right home at the right price, but it also helps when it is time to make an offer. In Arizona a Pre-qualification form or proof of funds is required by the Purchase Contract when an offer is presented to a seller. Having to arrange financing after they buyer finds the perfect house causes a delay in getting the offer submitted. In a tight inventory market that can make the difference between actually getting an offer accepted or losing it to a better prepared buyer. Further, it is very disappointing when you locate a home only to find out it is out of reach because of a price limitation. Knowing up front the price point to focus on, it helps the buyer and their agent to narrow the search to homes that fit the buyer's individual situation.
Focusing on what is needed is the next step. When searching online the information is somewhat limited. It may show pictures of the home, perhaps provide some additional information about it, but it really doesn't narrow the search to essentials. Buyers may have needs that are not going to show on an online store. This is why buyers need an agent to help. The agent knows the area, can be the source of the source when it comes to narrowing down the choices to homes that fit the need and helps keep the buyer grounded.
Locating homes that fit the price, needs, and wants, is a REALTOR'S® area of expertise. They have the experience to help narrow that search to just homes in the condition, price range, and areas that will work for the buyers. They know what to look for, how to watch for "red flags" that could stymy a sale, and they have access to the information a buyer needs to make an educated decision about making an offer on a property.
If you are ready to buy, whether it is your first home or your last home, you need an experienced professional to help you through the buying process. Today's purchase transactions are complex and you need an agent with tenacity, knowledge, and experience, to keep things moving forward to the ultimate destination, a successful closing on the home of your dreams.
Call today and let me help you get started.
Thanks for reading, until next time…..
Sandra Paulow, Associate Broker, GRI, REALTOR®
928.242.0300
From "Sign Up" to "Sign Down"
EXPERIENCE makes the Difference.
SUCCESS WITH SANDRA!