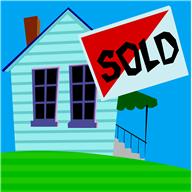 Don't Wait or it is Too Late!
In a tight inventory market like most of the country is seeing, if you find a home you like act quickly. If you delay hoping for a price reduction or the time to be perfect to buy, you will miss out.
This is particularly true in more modestly priced homes. If it is on the market for less the $250,000, it is likely to be gone in hours, not days. That is a popular price range with first time buyers, those looking to downsize, a retirement home, or a summer getaway. If a nice home in this price range hits the market, it is often pending before it even appears on the MLS. Buyers who delay even after viewing a home often find they were either outbid or someone else moved more quickly than they did.
Here are a few tips for buyers:
Have your pre-approval in hand so when you find a home you are ready to make an offer.

Make sure your lender can close a deal quickly too, long escrows tend to discourage sellers.

Make sure that there are no contingencies on the sale.

Sellers are unlikely to remove a home from the market to wait for another home to sell or a lease to expire.

Make a list of a few "must haves" and be ready to move when you find the home that has these things.

You cannot afford to be too picky in a tight inventory market
Don't try and low-ball the offer.

Many homes are selling above list price, not below, and the sellers know this.
Once your offer is accepted, be prepared for the seller to decline doing a lot of repairs.

They know they don't need to do that in a tight inventory market.

Certainly you want to have a home inspection done but for repairs, focus on health and safety concerns and let the little things go.
Tight inventory markets are seller's markets and although it is still a good time for buyers to buy because interest rates are still low, there are different challenges to be handled. You need an experience agent to keep on top of the market, get you listings you should look at when they hit the market, and help you through the process. I have the experience you need to help you navigate a tight inventory market. Call, text or email today.
Thank you.
Sandra Paulow, Associate Broker, GRI, REALTOR®928.242.0300
From "Sign Up" to "Sign Down"
EXPERIENCE makes the difference.
SUCCESS WITH SANDRA!