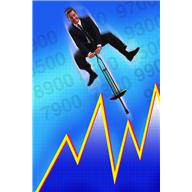 Price appropriately to Sell.
Market shifts come quickly and such is the case today. We are still in a low inventory status nationally but we are also seeing a decrease in the number of buyers in the marketplace. It may appear to be a seller's market, and in some aspects it is. However, with interest rates pushing that 5% mark after many years in the 3% range, buyer traffic is slowing too. Every uptick in the interest rates causes the purchase power of a buyer to diminish. Buyers generally have a monthly amount in mind when they start looking at homes. If the interest rates go up, their purchase price point comes down.
This is important to sellers in today's market because despite the lack of inventory, homes must be priced appropriately to be attractive to a buyer. It is not 2006 or 2007 when money was easy and almost any buyer could qualify for a loan regardless of their "true" financial situation. Today regulations on lending are much tighter and a buyer must truly qualify to buy a home. When a lender gives them a price point they are bound to stick to that price to qualify for their loan.
Sellers who want to sell need to price appropriately based on the age, condition, & location of the home. Age + condition equal value. In today's market, even a home in excellent condition, needs to be priced at or below comps to attract a buyer. Those interest rates make a big difference in that monthly payment amount and buyers know this. They are looking for a home that is affordable and priced right and they will not overpay for a home. There may be multiple offers due to the lack of inventory, but most buyers will back away in a multiple offer situation to avoid the possibility of overpaying for a home.
Sellers, if you are ready to sell this year meet with a local professional who can show you the current trends, discuss costs to a buyer based on interest rates, and help you price appropriately to sell. Don't get caught up in the idea that prices are going to continue to climb. They have gone up about 46% since the bottom of the market, however it is doubtful that trend will continue as those interest rates rise. It is important to price appropriately to sell and I can help with that determination.
Call me today and let's talk about your plans. I can help you determine an appropriate price based on the age, condition, and location of your property. I can help market the home to the greatest number of potential buyers and help you get your home sold.
Thanks for reading, until next time…..
Sandra Paulow, Associate Broker, GRI, REALTOR®
928.242.0300
From "Sign Up" to "Sign Down"
EXPERIENCE makes the difference.
SUCCESS WITH SANDRA!