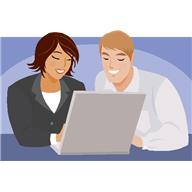 Pre-Qualification is Essential in Today's Competitive Market.
Shopping for a home is an exciting experience. Since the advent of the TRID (Know Before You Owe) requirements implemented in October 2014, it is now essential to get pre-qualified before starting the home search. In Arizona, the Purchase Contract now asks that any offered submitted to a seller be accompanied by a Pre-Qualification form completed by the lender of choice.
While this may seem a little pre-mature, it is not. An offer submitted to a seller accompanied by a Pre-qualification form shows the seller the buyer is serious and is unlikely to encounter financing difficulties later on. It shows the seller that the buyer cares enough to buy within their means and that they are ready, willing, and able to buy the home.
Lending is challenging under these new guidelines. But if the buyer take the time to start the process before finding a home, things will go much smoother as the lending process progresses. It take some of uncertainty out of the buying process.
There are many different loan products on the market today. Speaking to a lender ahead of time aids the buyer in knowing what loan product works best for their individual situation, what the down payment is going to be, and what will be needed to make the offer when they find the right property. Down Payment requirements vary from product to product also. There may be down payment assistance programs available to help ease that concern as well. An informed buyer is a confident buyer because they know going in what they are looking for, the home requirements, and a price point to start the search.
If you are thinking about buying but are uncertain where to start, call me. I can provide you with a list of lenders who have a variety of products to fit the need of a buyer. They will get you pre-qualified and on your way so you can enjoy the home search process knowing you are buying at the right price and terms to fit your individual situation.
Sandra Paulow, Associate Broker, GRI, REALTOR®
928.242.0300
From "Sign Up" to "Sign Down"
EXPERIENCE makes the Difference.
SUCCESS WITH SANDRA!